You Helped Us To Grow!
Thanks to the generous donations of our supporters, Life Choices Women's Clinics embarked on a bold move to reach more women and save more babies from abortion.
We purchased a property a half mile south of our previous rental location, renovated, and have moved into our new 7th Street Clinic. The new property has 100 ft. of frontage and a large sign on 7th Street. This building has been a landmark on 7th Street for 30 years and will to provide us with unprecedented visibility to pro-life women's health care.
Phoenix Women's Clinic serves women with a message of hope.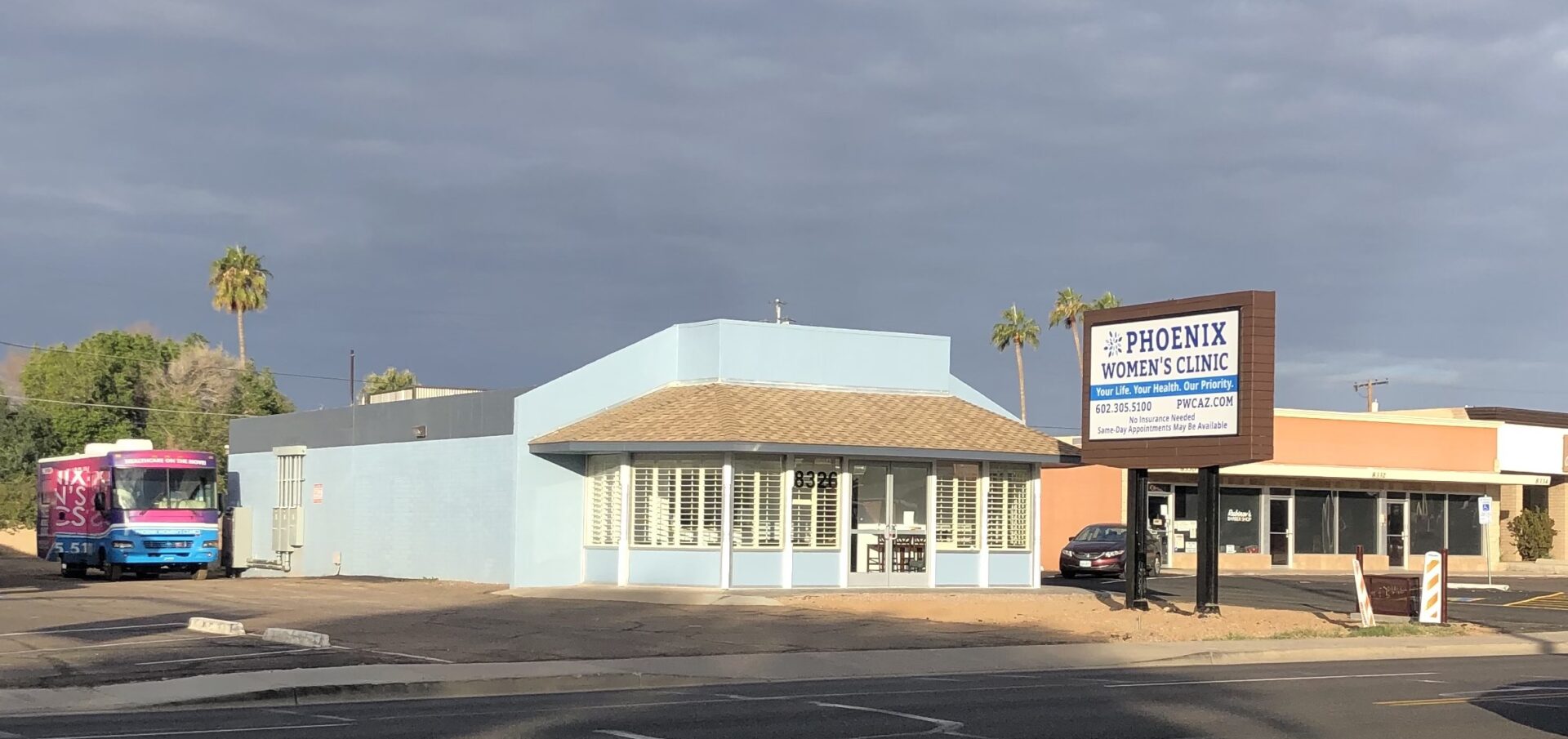 ---
To see more about our growth, check out the following pages:


We ask you to prayerfully consider supporting us
Take advantage of the Arizona Charitable Tax Credit.
Your donation may be eligible for the Arizona Charitable Tax Credit.
You can take up to a $800 tax credit when filing married
You can take up to a $400 tax credit when filing single
Tax credits allow you to reduce your tax liability. Our assigned Qualifying Arizona Charitable code (QCO) is 20439. See the Charitable Tax Credit page for more information on this tax credit.
Provide Monthly Support
Monthly support will help us in our efforts to meet our current obligations and enable us to begin budgeting for new medical and social services and additional ways to assistance women facing a unplanned pregnancy.
Life Choices Women's Clinic saves the lives of unborn children and assists women and families in crisis. Last year along, we saw 6,500 women in our offices. Most importantly, we helped 471 women choose life for their unborn babies! Life Choices is growing and bringing much-needed services to women in the greater phoenix area. We will be able to expand services and see even more women in this new clinic location.
---
Are you interested in helping us in other ways?
We'd love to hear from you!
Contact Sheila at 602-305-5100