</p>


ABOUT US
---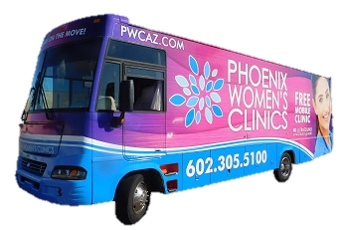 About Life Choices Women's Clinic
Our Mission
Life Choices Women's Clinic is dedicated to improving the lives of women and their families by providing medical care, counseling and education that affirms the dignity of life of the mother and child. Our medical clinics offer a wide variety of medical services related to pregnancy and other areas of women's health. Our services are delivered in an atmosphere of care and respect, and are available to all women, regardless of their ability to pay.
To Support this Mission, Life Choices Women's Clinic focuses on three areas:
Promoting the culture of life through the fostering of healthy lifestyles for women and their families, by offering life-skills and abstinence counseling;
Reaching abortion-vulnerable women and providing life-affirming services including ultrasounds, counseling, education, emotional, spiritual, and material support to help them choose life for their unborn children;
Providing Catholic women's healthcare to women as an alternative to Planned Parenthood and other abortion providers.
Our Vision
Life Choices Women's Clinic delivers strong pro-life healthcare. We are committed to excellence and advocate for quality healthcare that will equip patients to take responsibility for their health, promote sexual integrity, and prevent the spread of sexually transmitted disease. Services and resources are provided by caring staff who work to empower women to achieve a better quality of life for themselves and their families. All of Life Choices Women's Clinics staff will set a standard of excellence in the pro-life medical field.



CONTACT US:
Let us know how you would like to partner with us. Because of your support, babies are being saved from abortion, teens, women, couples and families are being spared from the destruction of abortion, and lives are being transformed through Christ! We depend on people just like you. Call today for your personal tour of our centers and see how God will use YOU to make a difference.


LOCATIONS:
8326 N. 7th STREET PHOENIX AZ 85020
7th STREET CLINIC HOURS:
Monday: 9:00am – 5:00pm
Tuesday: 9:00am – 5:00pm
Wednesday: 9:00am – 5:00pm
Thursday: 9:00am – 5:00pm
Friday: 9:00am – 5:00pm
Saturday: 9:00am – 1:00pm
3516 W. McDOWELL RD. PHOENIX AZ 85009
McDOWELL CLINIC HOURS:
Monday: CLOSED
Tuesday: 9:00am – 5:00pm
Wednesday: 9:00am – 5:00pm
Thursday: 9:00am – 5:00pm
Friday: 9:00am – 5:00pm
Saturday: CLOSED
MOBILE CLINIC:
Call for locations and hours:
602-305-5100