EVENTS
---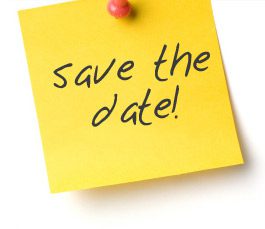 Life Choices Women's Clinic and the Hope Mobile Clinic host several Community, Educational, and Fundraising Events.
Below is a summary of these events, or you can click on EVENTS from the main menu for a drop down list of all events. Select the link below each event for additional information.


---
Laugh4Hope
Laugh4Hope is an annual family-friendly comedy night that brings hope to the community through laughter.
Find out more about this annual comedy night benefitting Life Choices Women's Clinic and the Hope Mobile Clinic by clicking on the link below.
---
Life Education
Our youth are the next generation to be on the forefront of supporting human rights and defending life at all stages.
We offer events to educate our youth on pro-life topics, to feel confident when speaking to others about life issues, and to build relationships with other supporters to continue to advance the pro-life movement.
For information on our Life Education Programs, click on the link below.
---
Tell Your Story Support Group
Many women are hurting from a past abortive experience or have been a victim of sexual abuse. Statistics show that 1 in 3 women have had an abortion at some time in their past. Our clinic staff can help women through this difficult journey and help them to find healing and peace.
For information on this monthly Support Program, click on the link below.
---
Open House
An Open House is hosted in the 7th Street Clinic located at 8326 N. 7th Street on the first Saturday of every month from 1:00pm to 3:00pm. Tours of the clinic and Hope Mobile are offered, along with information about the life-affirming services we provide to women and babies.
For information on visiting our new 7th Street Clinic location, all Sheila @ 602-305-5100 or click on the link.
---
Diaper Drive
(Spring into Action)
During the Spring/Summer months we collect donations for our mothers and babies to help them with basic items like diapers, formula, clothing, and other baby items.
If you would like to host a Diaper Drive, please give Sheila a call at 602.305.100
---
Fervent Prayers
Learn about Mayra's 17 year experience at Planned Parenthood and how prayers made an impact in Mayra's walk. Father Kline led his Paris in prayer vigils at the abortion clinic where Mayra worked. Hew as the first priest to welcome her when she left the abortion industry.
This fundraising webinar event was held on April 17, 2020.
A replay of this presentation is available. Click on the button below for the replay.
---
Night for Life
Night for Life events bring pro-life advocates together for an evening of socializing, supporting and informing.
No Night for Life event is planned for 2023.
---