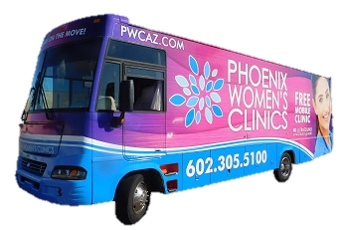 Frequently Asked Questions


Does Life Choices Women's Clinic perform or refer for abortion?
Absolutely Not! Life Choices is a pro-life Women's clinic offering life-affirming services to women and families.
---
Does Life Choices receive any government funding?
Life Choices does not receive any funding from governmental entities. We obtain our working capital from community grants and donations from individuals, business entities, federated giving programs, and fundraising events.
---
Are my donations to Life Choices tax deductible?
Yes. Life Choices Women's Clinic and Hope Mobile Clinic is a 501(c)3 Non-Profit corporation, recognized by the IRS with Tax ID 86-0840424. We also qualify for the Arizona Charitable tax deductible. Use our assigned QCO code 20439 on your Arizona state income tax return.
---
What if I have other questions?
Please give us a call with any questions you may have. We would be happy to hear from you. Call us at 602-305-5100.