STORIES FOR LIFE

Where the Pro-life Movement Belongs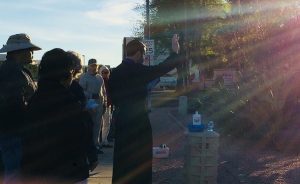 Outside the Glendale abortion clinic Thursday a mother came on board the Hope Mobile Clinic. Like many, she was "looking for a sign from God" to not go through with the abortion procedure. In the past week, three mothers turned away from the heartbreaking choice of abortion, because the mobile clinic was there with volunteer medical staff who offered support and encouragement. On other days, the Hope Mobile has sat empty in front of the abortion clinic without having a single person come on board, but it continues to go and we continue to fight because it is exactly where it belongs.
Edmund Miller writes in an article entitled, Where the Pro-life Movement Belongs,  "I remain convinced that the central weakness of the pro-life movement is its failure to be regularly present at the abortion facilities-because, quite simply, if we believe that each unborn child is eternally unique and significant, then at the very least we should be at the places where the child's social and eternal value will be brutally, irrevocably denied."
He goes on to say unfortunately that is not where most pro-lifers spend there time, because it is hard to measure success, and it becomes a very frustrating experience.  It is an "intense sort of suffering."  This, Miller writes, is where we "must remember,-our suffering is our effectiveness," and that, "willingness to suffer can have miraculous results, far beyond anything that our own ideas of effectiveness can calculate."
Many pro-lifers continue to be present outside the Glendale abortion clinic.  We see life extinguished, time and time again, but on occasion we get to see the uplifting moment when a mother and father leave the abortion clinic choosing life.  We get to hear them say thank you for giving them the courage they needed to walk away from abortion, or for giving them that sign from God that they had prayed for.  We also have seen abortion clinics close.  So stand firm and stand strong and know that in a world that seeks to silence the voice of God, you remain as a voice of truth.  (Pictured above: Fr. Ryan Lee leads prayer outside the Glendale abortion clinic)
Hope is What We Offer
Soon after she came to the United States as a refugee from war-torn Cameroon, she found herself pregnant, alone and without family.  Reaching out to the Gabriel Project for help, she was brought to Life Choices Women's Clinic for medical care.  At first everything was routine, and although a pregnancy was not in her plans, she welcomed her baby.
The culture of life and pro-life healthcare is important at every stage of pregnancy.  Our patient received an unexpected diagnosis that could have led to despair and abortion.  Instead she was at a clinic that offered support and encouragement.  The difference is life. 
We were able to get her to a pro-life doctor who works hard to provide care that supports both the mother and her unborn child.  Early detection of adverse diagnoses can save lives, but the medical community at large has adopted a seek and destroy attitude toward any perceived imperfection.  Every woman deserves a pro-life doctor. 
Today, both mother and baby are doing great!
(Pictured above: Dr. William Chavira provides healthcare that honors both the mother and baby)
Dominique's Story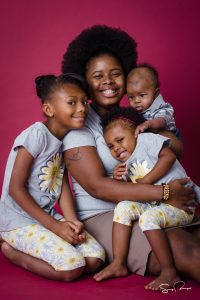 Dominique discovered she was pregnant and called life Choices Women's Clinics seeking information about abortion.  At the clinic, she met the nurse and received an ultrasound that changed everything.  She was offered words of encouragement and counseling from caring staff that gave her hope.  She left the clinic "excited and scared" putting her trust in God.  She now has a precious little boy named Elijah.
Adrienne's Story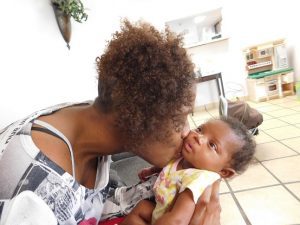 When I scheduled my appointment at the abortion clinic, I was struggling financially.  The pregnancy left me feeling alone and very sick.  Daycare was very expensive and I was already struggling.  I had no support or family in Arizona, and I felt abortion was the only option.  I prayed that God would take the pregnancy away.  I called life Choices Women's Clinics looking for financial help with my abortion.  They offered me help instead to carry my pregnancy to full term.  It has not been easy, but Life Choices was there for me during a sad and difficult time.  They walked me through my options and helped me make a decision I could live with.  I realized that kids don't ask to come into the world, or for their lives to be taken.  This baby was a part of me and
Celeste's Story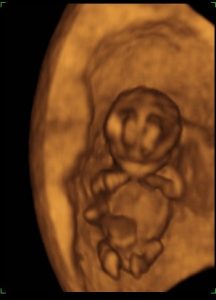 I had found myself lost and without a way out.  We had just lost our apartment and all our belongings.  To me, the news of me expecting another child felt like I could not bring another child into this world.  This baby was going to be #5.  I called Life Choices to get information on abortion.  I made an appointment and when they did an ultrasound on me, I couldn't believe what my eyes were seeing.  My husband and I found ourselves feeling guilty of even thinking about abortion when such a precious gift from God was forming inside me.  Life Choices changed my life, not only mine but also helped my family through the most difficult times.  They helped us to keep our family together, and prevented us from homelessness.  I was able to save up enough money to move into a place to call home.  My family and I have been blessed with so much and Life Choices has been a big part of that.  I am proud to say my blessings are my children, and I am the mother of 5 beautiful children.  My 5th blessing is called Isabella.
Briana's Story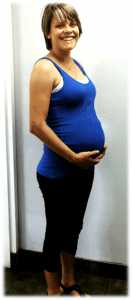 Briana was about to be homeless.  Desperate, she called LCWC to say she would be on the streets that evening.   Pregnant and no where to go, we were able to provide immediate shelter until she could apply for entrance into a maternity home. Briana was devastated with the news of her pregnancy.  She was trying to get her life together and not sure what to do.   Not being able to see past a struggling drug user, a friends father told her he would pay for her abortion at 11 weeks.  At 14 weeks Briana decided that abortion was not for her and made the decision to adopt. "The biggest blessing is having my sister adopt my daughter," said Briana.  "I know she will have a great home."  "Life Choices has given me an opportunity to keep moving forward with my life.  I especially enjoyed working with Sister Sharon. I had never met a religious sister before and she helped me a lot!  I hope to find a full time job after I have my baby and possibly go back to school to do something in the medical field like nursing." Briana graduated from rehab and had a precious baby girl on Oct 8.
The grace to see beyond the homelessness and drugs gave way to hope that saved two lives, a mother who chose life and adoption and a sweet baby girl.  Both are moving forward into a future of grace.
9303 N. 7th St. Sutie #4 Phoenix, AZ 85020
7TH STREET CLINIC HOURS:
Monday: 9:00am – 7:00pm
Tuesday: 9:00am – 5:00pm
Wednesday: 9:00am – 5:00pm
Thursday: 9:00am – 5:00pm
Friday: 9:00am – 5:00pm
Saturday: 9:00am – 1:00pm
3516 W. MCDOWELL RD. PHOENIX AZ 85009
MCDOWELL CLINIC HOURS:
Monday: 9:00am – 5:00pm
Tuesday: 9:00am – 5:00pm
Wednesday: 9:00am – 5:00pm
Thursday: 9:00am – 5:00pm
MOBILE CLINIC:
Call for locations and hours: 602.305.5100
Contact Us
Let us know how you'd like to partner with us. Because of your support, babies are being saved from abortion, teens, women, couples and families are being spared from the destruction of abortion, and lives are being transformed through Christ! We depend on people just like you. Call today for your personal tour of our centers and see how God will use YOU to make a difference.